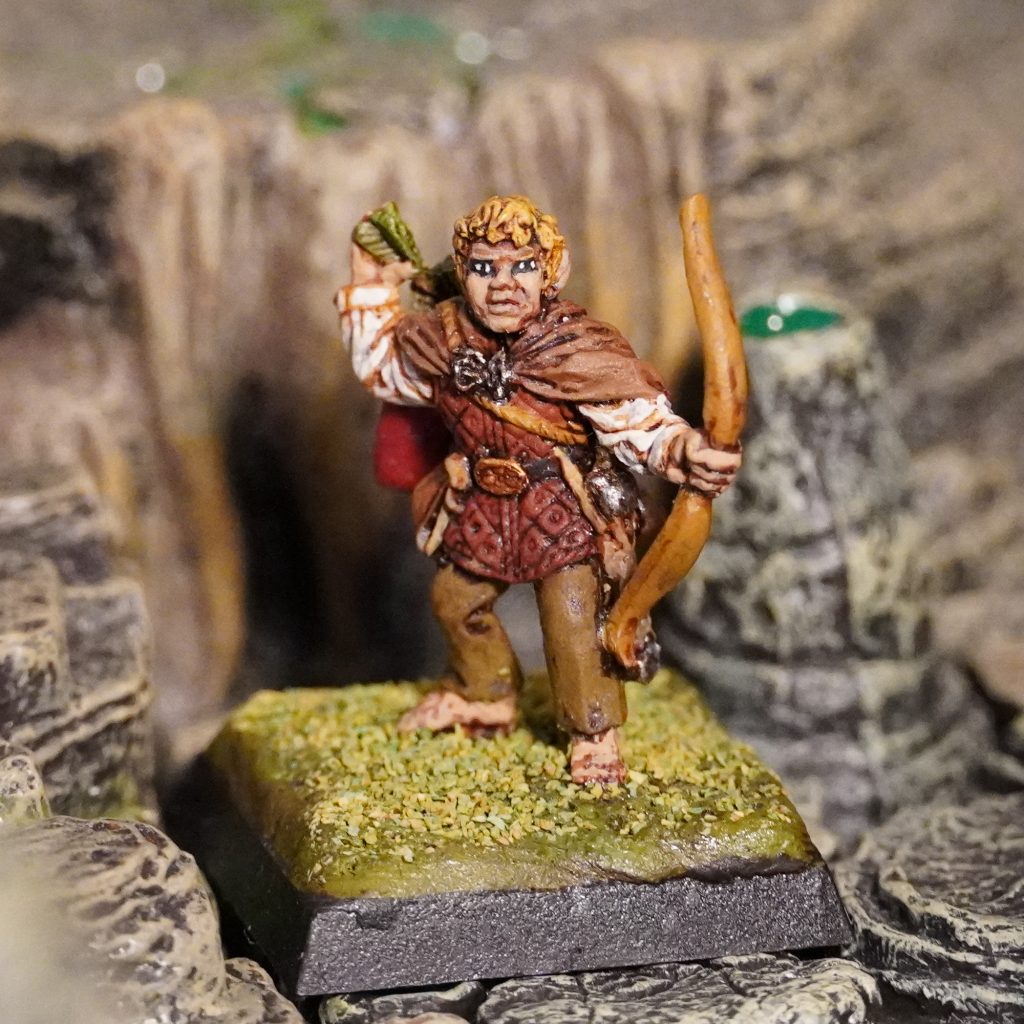 I'm confident in my own abilities and do what I can to instill confidence in others. People deserve to be treated with dignity and respect. A proud noble once gave me a horrible beating, and I will take my revenge on any bully I encounter.
Turpin Bravebow returned from his first season of exploring the wilds to find his home shire razed and overtaken by an evil wizard, Onaxx the Imperious, and his mixed band of bugbears and charmed displacer beasts. At first, Turpin was captured, horribly abused, and left for dead. But Turpin recovered with the help of faerie magic, and returned to lead a guerrilla war from the woods and marshes. He even pursued Onaxx into the Underdark itself, where rumor has it he brought ruin to certain arcane conspirators who dwell in the depths below.
Turpin is a halfling ranger following the Hunter archetype. He has the highest Dexterity among the entire PC team of The Big Bad, and is optimized for deadly missile combat with his shortbow and magical Bracers of Archery. He normally makes three shots per round with his Horde Breaker ability (assuming multiple targets in close proximity). He has high levels of training in skills like stealth, survival, nature, and animal handling. With his special knowledge of exploring both Forest and Underdark environments, and favored enemy against Monstrosities, he's likely to be a key and committed player in any underground rescue mission.
Lvl 6 | Halfling | Ranger / Hunter