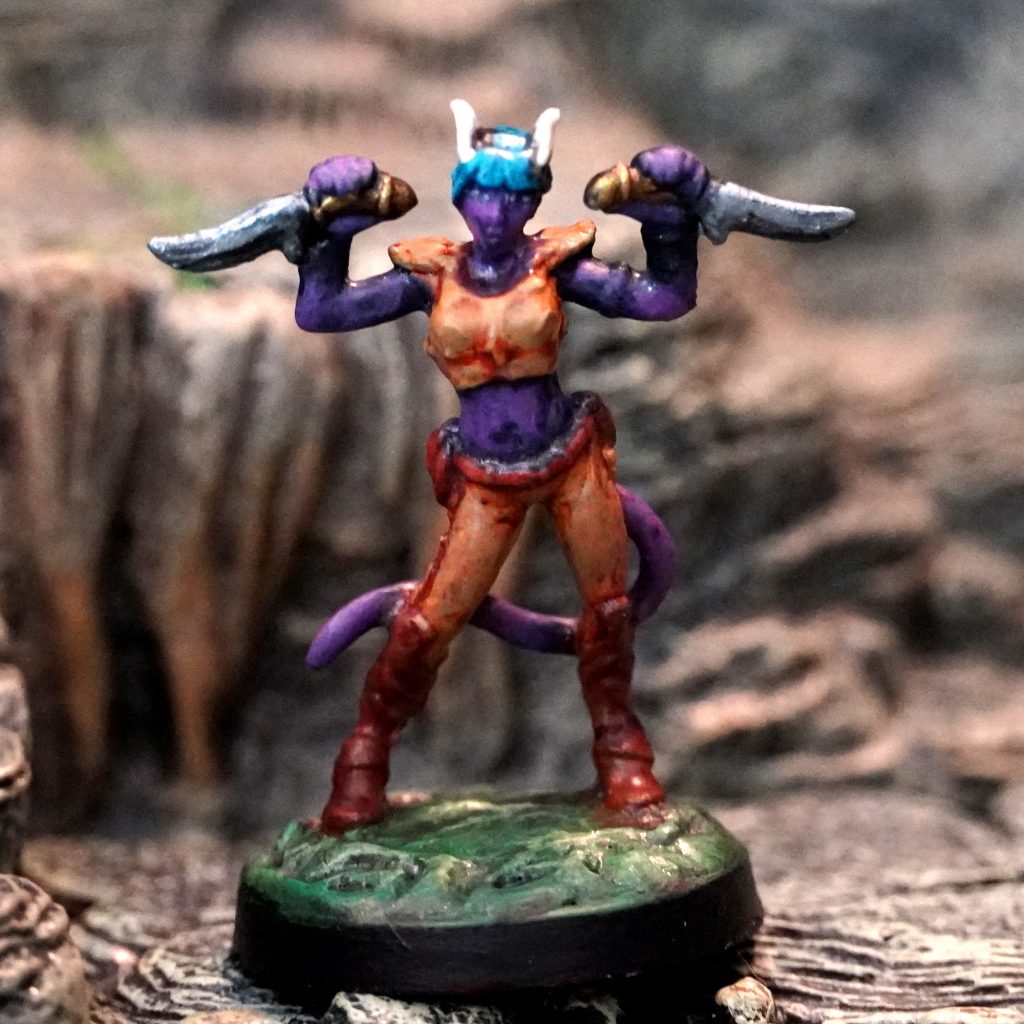 The best way to get me to do something is to tell me I can't do it. I always have a plan for what to do when things go wrong. An innocent person is in prison for a crime that I committed; I'm okay with that.
Kynnsha is a libertine and lover of freedom in its purest form — for herself above all, and others as is reasonably feasible. At a young age shunned by "normal" human society, she likes to think she has outgrown caring what others think of her (or at least one person has heard her say so). She has worked as a spy, a thief, and a double-agent for whichever great power could pay her the most in a given season. She is at home stalking in the darkness of night and nestled corridors.
Kynnsha's forte is her variegated list of expert skills, inclusing: stealth, acrobatics, deception, perception, persuasion, intimidation, and more. She can create magical darkness, and these boots are made for stalkin': Boots of Elvenkind give her advantage on stealth checks to move silently. She fights with a shortsword in each hand, and woe betide any target she catches with a sneak attack or her special assassination ability. Her ability to hide, dash, disengage, and dodge at will makes her particularly hard to nail down by an enemy.
Lvl 6 | Tiefling | Rogue / Assassin