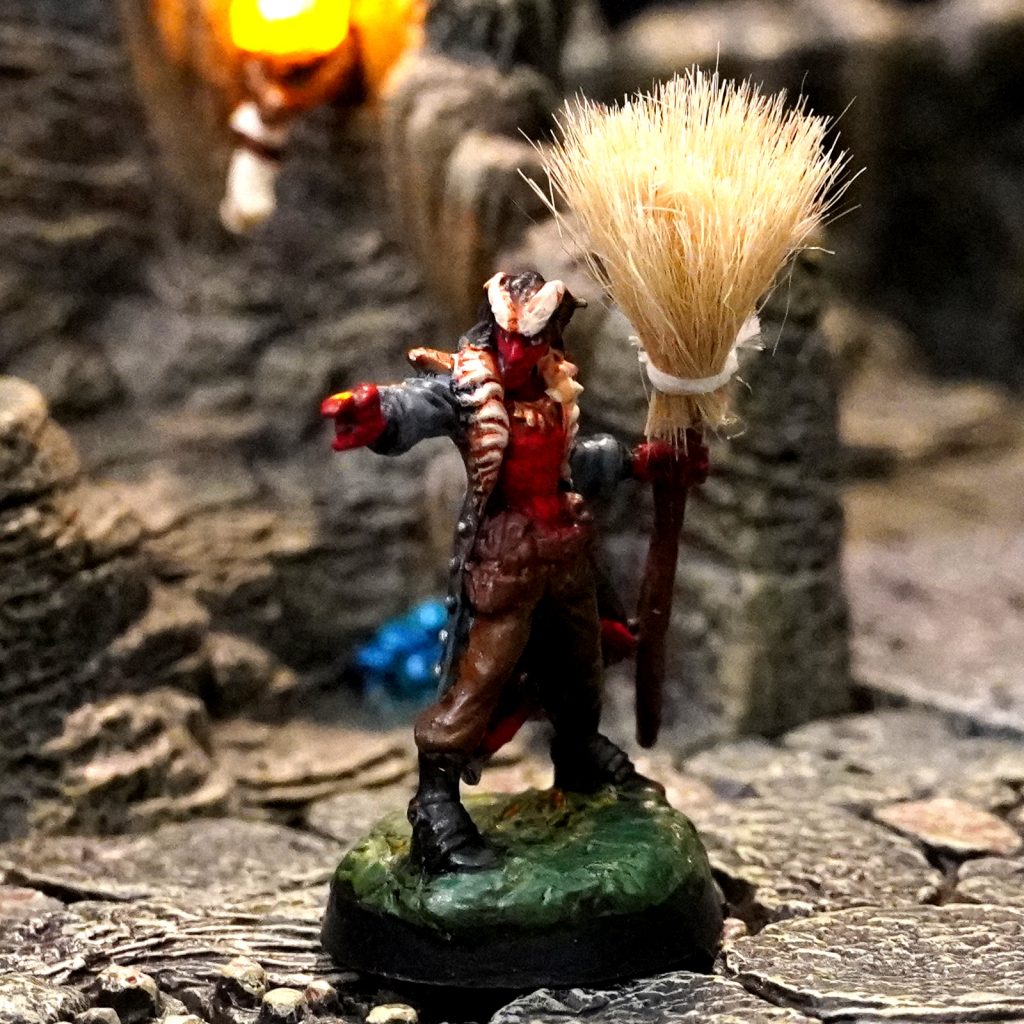 Flattery is my preferred trick for getting what I want. I come from a noble family, and one day I'll reclaim my lands and title from those who stole them from me. I'm convinced that no one could ever fool me the way I fool others.
Tornarax is the most outright sinister of the team members on The Big Bad, having joined the group for a narrowly-defined purpose of his own; to achieve such wealth and power as to return to his homeland and overthrow the usurper king. He is a devotee of Belial, the rich, cunning, and silver-tongued dark lord of those who vaingloriously reign in courts and palaces (he who rules in the Fourth Circle of Hell). He carries with him the one item saved from his family's heritage, his mother's priceless magic broom.
As a tiefling warlock, Tornarax's main contribution to the party is a wide variety of the most arcane magical effects, including darkness, fear, curses, illusions, eldritch blasts, and the hellish rebuke. His pact with Belial allows him to conjure a magical blade at will, and if he strikes down an enemy with it, draw strength from their demise. His broom of flying gives him the capacity for air supremacy on a large battlefield, surveilling and raining down magic attacks from above. That said, if he can win victory through deception and intimidation, without his target putting up any resistance at all, then that is the outcome he prefers above all.
Lvl 6 | Tiefling | Warlock / The Fiend