Strilugg of the Scaly Tome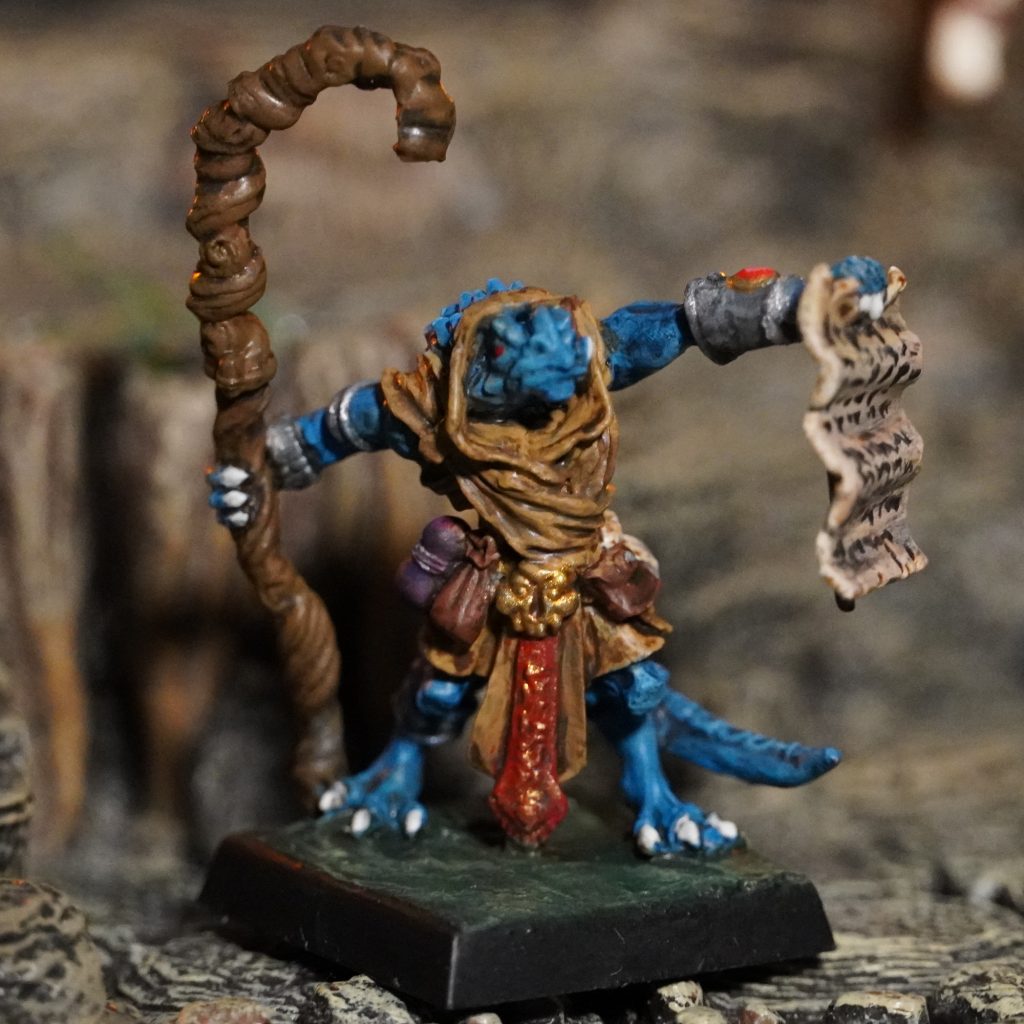 The path to power and self-improvement is through knowledge. I have an ancient text that holds terrible secrets that must not fall into the wrong hands. I… speak… slowly… when talking… to idiots… which… almost… everyone… is… compared… to me.
Strilugg's Draconic-descended blood is a powerful font of magic. Hatched into Clan Pedalithini at a time when its strength was waxing, he was recognized at an early age as near the zenith of their ages-old ancestry. Guided by his beloved grand-matron Shriandreix, he quickly learned to tap into, shape, and guide his power. Shortly before her passing, Shriandreix passed on an ancient tome of potentially evil knowledge in an unknown language to Strilugg, covered in reptilian skin, and reputed to be from another world. He swore he would guard it with his life, and to this day, it has never left his person — yet he pursues some means of unlocking its secrets and bending them to his irresistible will.
As a Dragonborn Sorcerer, descended from a line of Blue dragons, Strilugg has access to a fairly large number of mostly electrical-based magics. He can breath lightning, has electrical resistance, and adds extra damage to lightning-type spells. He can cast lightning bolts, a shocking grasp, chromatic orbs, dancing lights, a misty step, and more. He can push himself to Empower and Heighten his spells to even greater than normal effect, if desired. He has deduced that one of the pages in the nefarious book is a Scroll of Water Breathing, which he can tear out and cast on himself and his teammates if the occasion demands it.
Lvl 6 | Dragonborn | Sorcerer / Draconic Bloodline