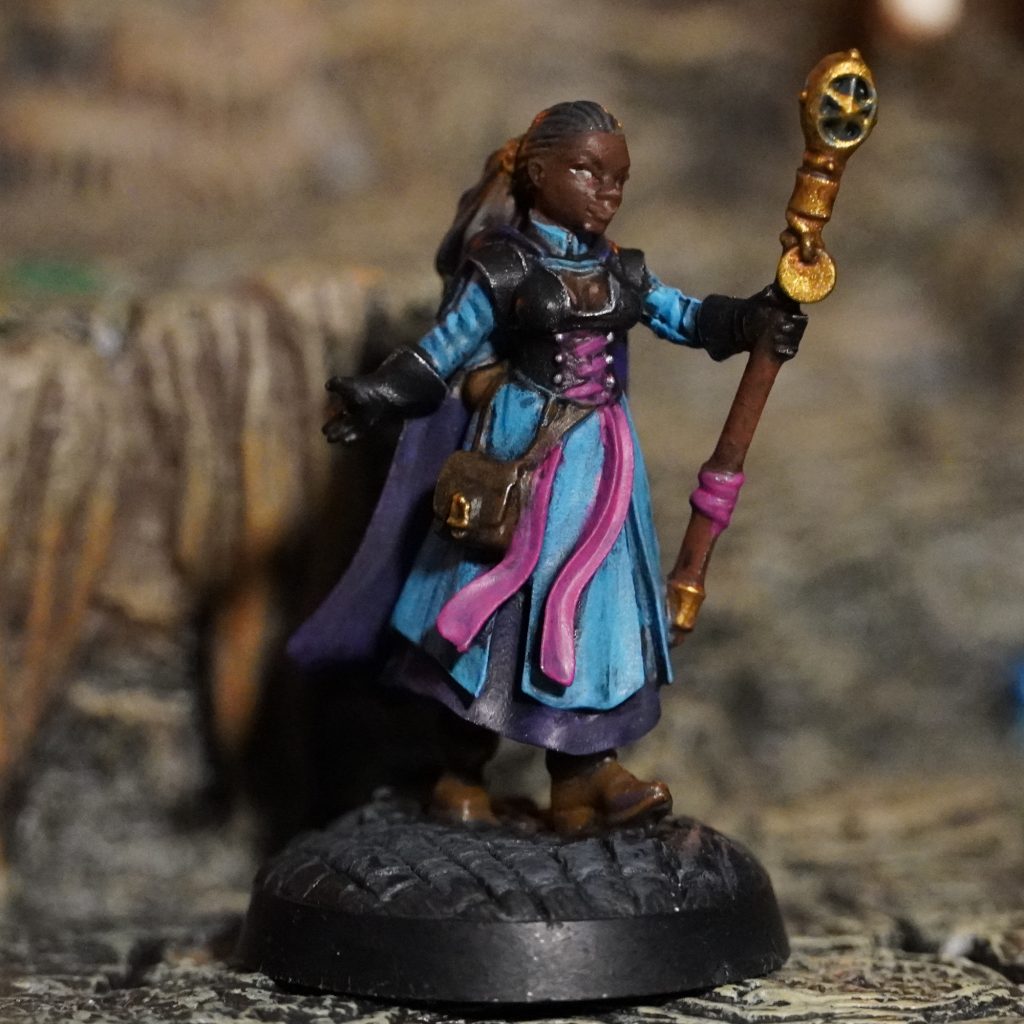 I'm used to helping out those who aren't as smart as I am, and I patiently explain anything and everything to others. It is my duty to protect my students. Most people scream and run when they see a demon; I stop and take notes on its anatomy.
Avys the Unerring is the Dean of Magic at the School of Evocation in Greater Kluchester-by-the-Sea. She achieved her Dignification of Prophecy at the youngest age of anyone at the school, and quickly became a successful faculty member, creating scrolls of several novel spells. She is fiercely protective of her students and school, although some say she is something of a micro-manager, dictating exacting parameters of performance down to the number of vanes on one's quill. When a quest seems important or educational, she marches forth with a band of adventurers she knows well. According to her prodigious memory, she's never been wrong about anything in her life.
As a Wizard of the School of Evocation, Avys is certainly the most potent offensive spellcaster on The Big Bad team roster. She has lengthy spellbook, including access to the magics of fireball, haste, fly, web, acid arrow… well, she can hold more in her head than we can fit in this space. With the highest Intelligence (and almost Wisdom) on the roster, she's often takes a leadership role for the team. She can Sculpt Spells with offensive magic to pinpoint her enemies with laser-like accuracy. And she carries a Wand of Magic Missiles that, like her, never misses its target.
Lvl 6 | Human | Wizard / School of Evocation