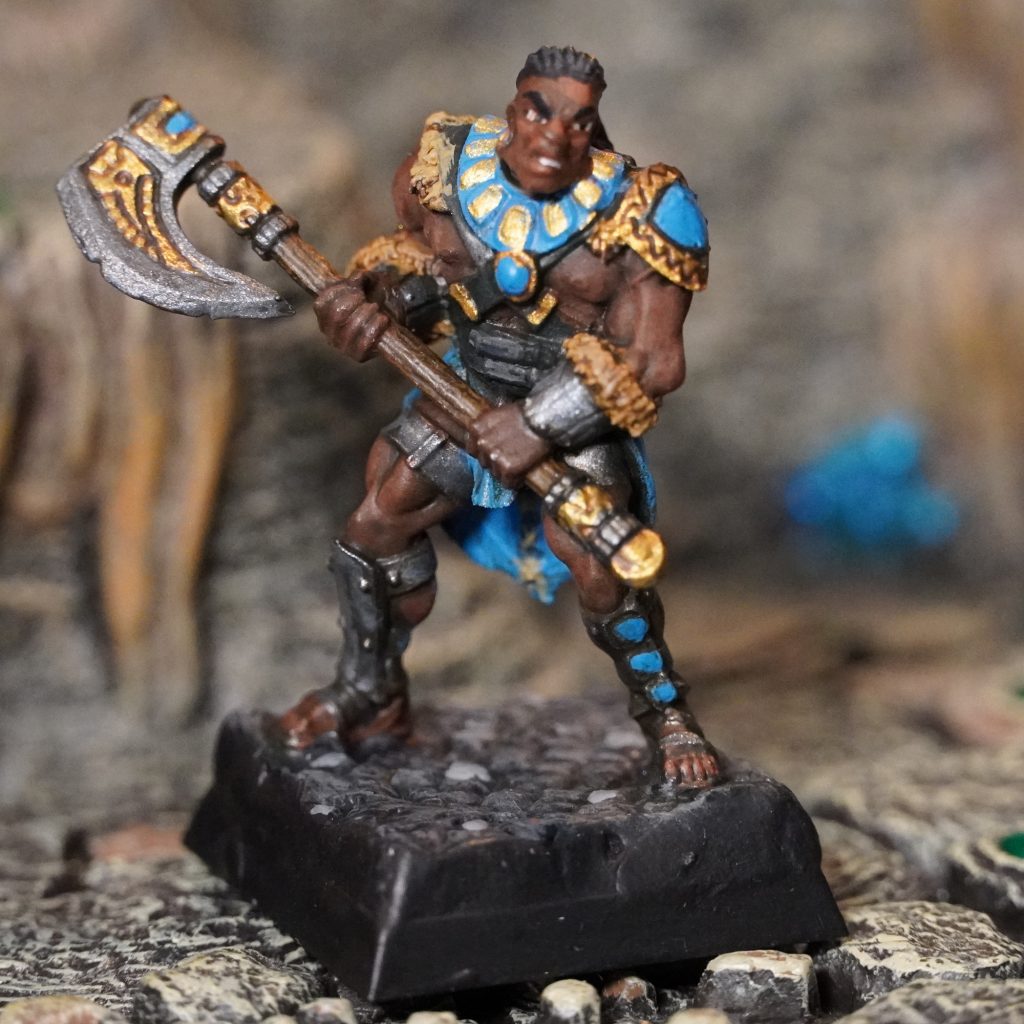 I'll settle for nothing less than perfection. The world is in need of new ideas and bold action. I'll do anything to win fame and renown.
Kayem the Vanquisher is one of three humans in The Big Bad roster: a barbarian following the primal path of the berserker. Having made his initial fame and fortune in the gladiatorial arena, he is recognized far and wide, wherever his waggish exploits take him.
Kayem has the second-highest hit points and move rate on the team, so he can maneuver around a battlefield quickly, get through a hail of fire, and dish out the big damage on the other end. Without armor, he depends on his special defense to avoid attacks; his Strength, Dex, and Con saves almost can't be beat; and while raging and frenzying he can get 3 attacks per round, plus resistance to most types of attacks. In addition to his huge, magical greataxe, he carries a small armory unto himself, as well as a array of support tools that might surprise enemies expecting a one-dimensional brawler.
Lvl 6 | Human | Barbarian / Path of the Berserker