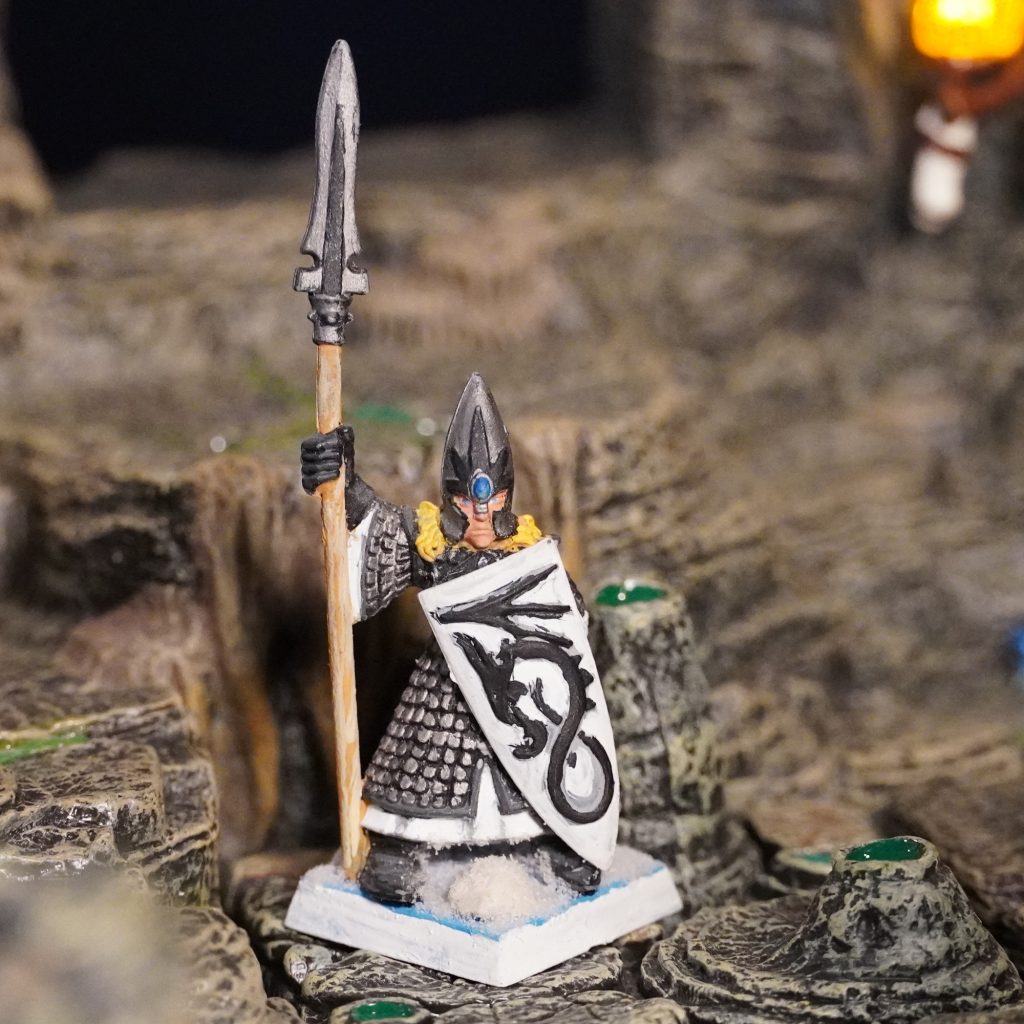 I idolize a particular hero of my faith, and constantly refer to that person's deeds and example. The ancient traditions of worship and sacrifice must be preserved and upheld. I judge others harshly, and myself even more severely.
Faelar is a high elven cleric of the war domain, an adherent of the ancient elven Sun-Saint, Myrdin Fanan. That worthy demigod was known for bringing lightness and justice wherever they went, always holding weal for all peoples as the highest principle, at turns breaking chains and shattering the tablets of men's cruelest laws. Faelar has spent five centuries pursuing this difficult path of righteousness, and is still as unwavering in his commitment as his first day as an elven acolyte.
"The Fearless" is always well-protected in shining steel, garbed in chain mail, with a very large shield and helmet; he has the second-highest armor class of any of The Big Bad characters. As an elf, his vision pierces the darkness and he can't be charmed and never sleeps. Both he and his close allies make crushing attacks due to the good war god's blessing. His prepared spells are customarily a mix of healing, light-casting, and magical weaponry. Finally, his huge war-spear functions as a Javelin of Lighting for when a final judgement must be delivered.
Lvl 6 | Elf | Cleric / War Domain