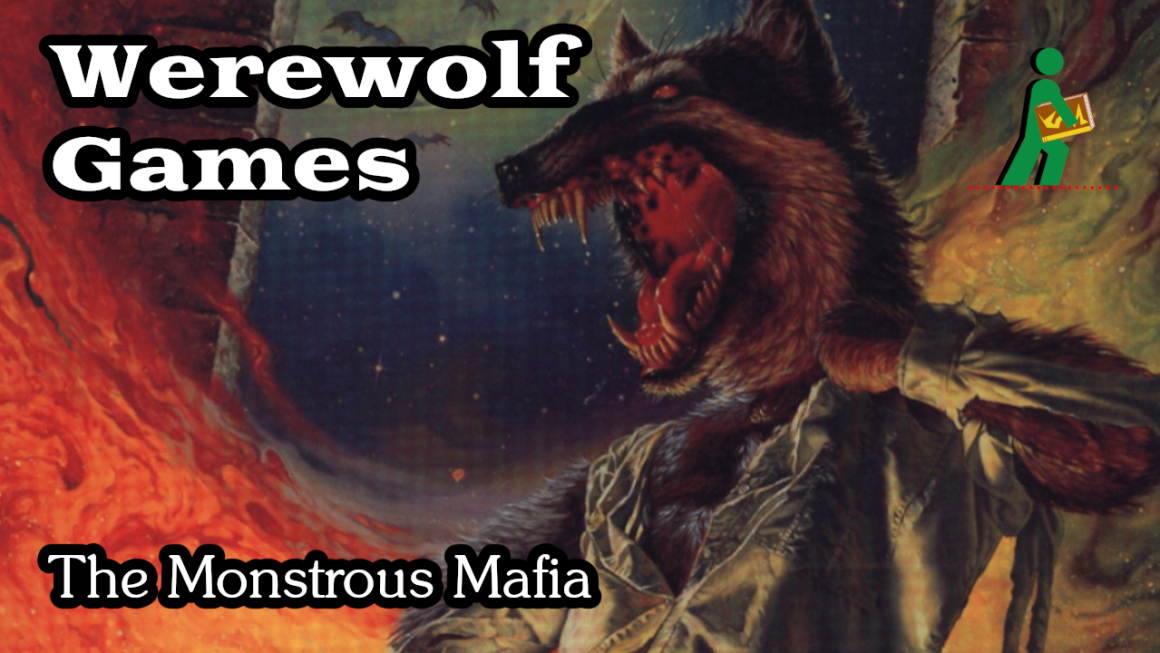 Werewolf Games | The Monstrous Mafia | Wandering DMs S05 E35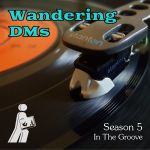 Paul & Dan discuss Werewolf and Mafia-style games — party-style games with secret roles assigned, including a hidden evil faction, and a group of mostly-innocent civilians trying to survive and uncover the adversaries. What different variants of this game work the best? What psychological lessons can we take away? And what elements can be worked into your D&D and other role-playing games?
Mafia, also known as Werewolf, is a Russian social deduction game created by Dimitry Davidoff in 1986. The game models a conflict between two groups: an informed minority (the mafiosi or the werewolves) and an uninformed majority (the villagers). At the start of the game, each player is secretly assigned a role affiliated with one of these teams. The game has two alternating phases: first, a night-phase, during which those with night-killing-powers may covertly kill other players, and second, a day-phase, in which all surviving players debate and vote to eliminate a suspect. The game continues until a faction achieves its win-condition; for the village, this usually means eliminating the evil minority, while for the minority, this usually means reaching numerical parity with the village and eliminating any rival evil groups.
Andrew Plotkin gave the rules a werewolf theme in 1997, arguing that the mafia had less cultural resonance, and that the werewolf concept fit the idea of a hidden enemy who looked normal during the daytime. Mafia and a variant called Thing have been played at science fiction writers' workshops since 1998, and have become an integral part of the annual Clarion and Viable Paradise workshops. The Werewolf variant of Mafia became widespread at major tech events, including the Game Developers Conference, ETech, Foo Camps, and South By Southwest. In 1998 the Kaliningrad Higher school of the Internal Affairs Ministry published the methodical textbook Nonverbal communications. Developing role-playing games 'Mafia' and 'Murderer' for a course on Visual psychodiagnostics, to teach reading body language and nonverbal signals. In September 1998 Mafia was introduced to the Graduate College at Princeton University, where a number of variants were developed. The werewolf theme was also incorporated in the French adaption of Mafia, The Werewolves of Millers Hollow.
Mafia is one of the 50 most historically and culturally significant tabletop games since 1800 according to about.com.
This description uses material from the Wikipedia article "Mafia (party game)", which is released under the Creative Commons Attribution-Share-Alike License 3.0.