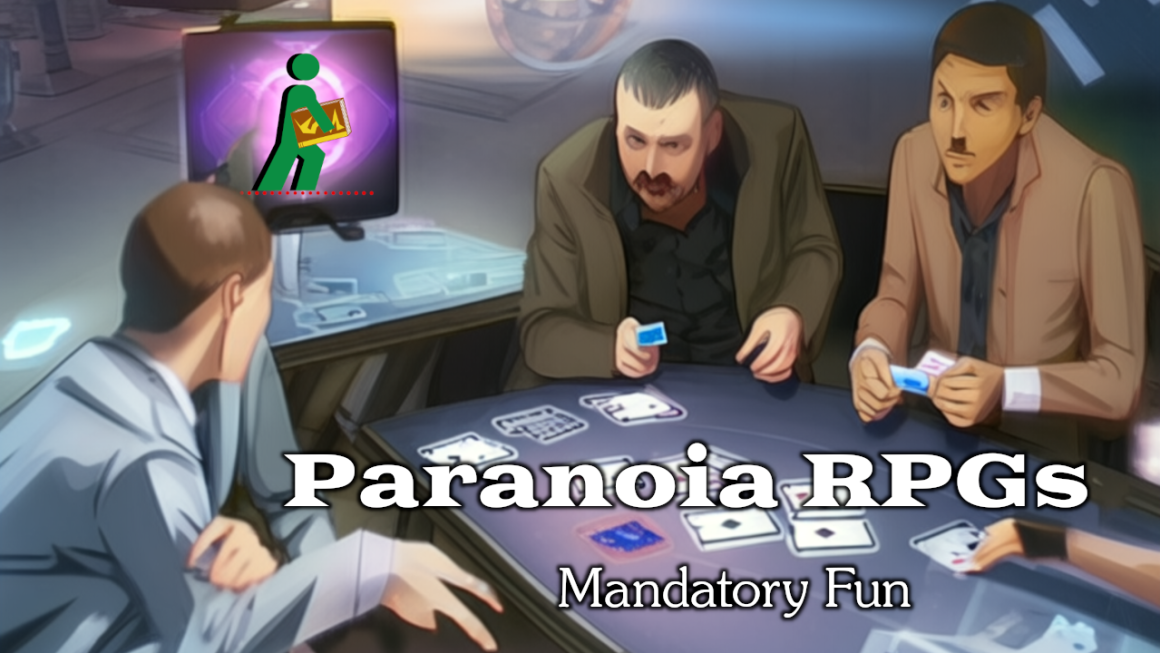 Paranoia RPGs | Mandatory Fun | Wandering DMs S05 E22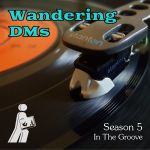 Fresh from playing the Paranoia Mandatory Bonus Fun Card Game, Dan and Paul discuss their experience with various editions of the Paranoia RPG. Stay alert, trust no one, and keep your laser handy!
Paranoia is a humorous role-playing game set in a dystopian future along the lines of Nineteen Eighty-Four, Brave New World, Logan's Run, and THX 1138; however, the tone of the game is rife with black humor, frequently tongue-in-cheek rather than dark and heavy. Most of the game's humor is derived from the players' (usually futile) attempts to complete their assignment while simultaneously adhering to the Computer's arbitrary, contradictory and often nonsensical security directives.
Originally designed and written by Greg Costikyan, Dan Gelber, and Eric Goldberg, and first published in 1984 by West End Games, since 2004 Paranoia has been published under license by Mongoose Publishing. The game won the Origins Award for Best Roleplaying Rules of 1984 and was inducted into the Origins Awards Hall of Fame in 2007. Paranoia is notable among tabletop games for being more competitive than co-operative, with players encouraged to betray one another for their own interests, as well as for keeping a light-hearted, tongue in cheek tone despite its dystopian setting.
This description uses material from the Wikipedia article "Paranoia (role-playing game)", which is released under the Creative Commons Attribution-Share-Alike License 3.0.