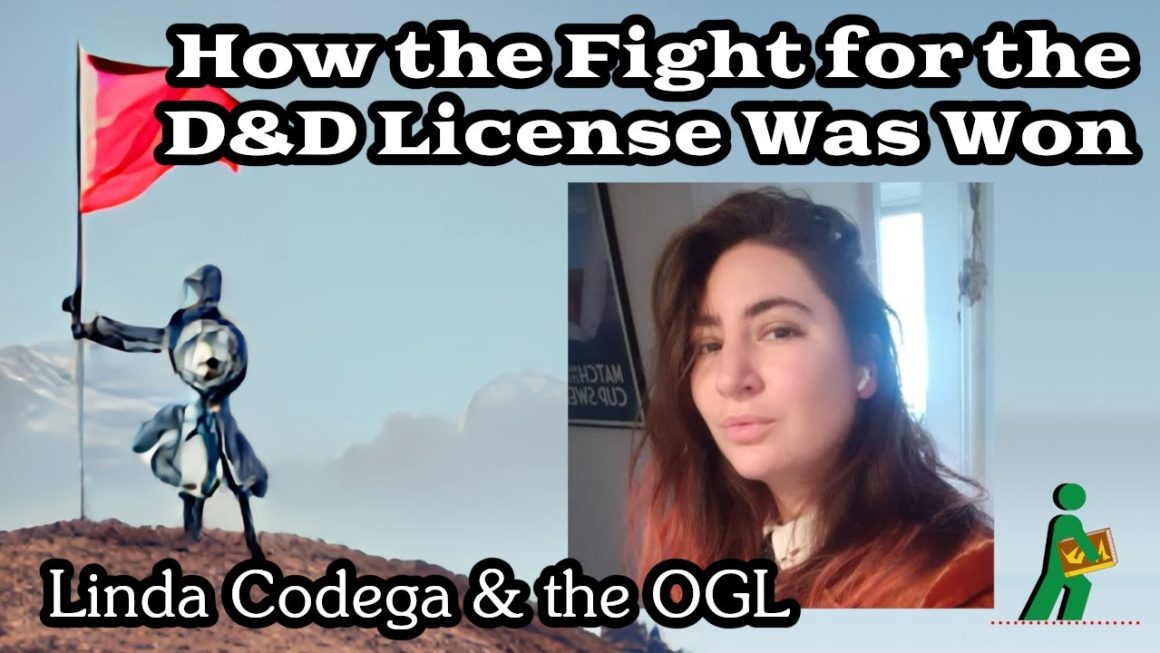 Linda Codega & the OGL | Breakin g the D&D License Story | Wandering DMs S05 E04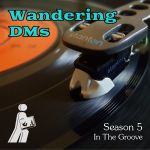 Dan & Paul sit down with Linda Codega, the exceptional journalist at io9/Gizmodo who broke the story of WOTC planning to de-authorize the Open Game License that's been used for D&D-compatible and other games for over 20 years — and subsequently forced a total surrender by WOTC on their sinister plans! How did Linda catch and produce this game-changing story? How does one balance journalism and activism? Will the D&D and indie gaming industry ever be the same?
Linda Codega, for Io9 in January 2023, reported on the details from a leaked full copy of the OGL 1.1 including updated terms such as no longer authorizing use of the OGL1.0. Codega explained that while the original OGL granted a "perpetual, worldwide, non-exclusive license" it also included language around authorized versions of the license – "according to attorneys consulted for this article, the new language may indicate that Wizards of the Coast is rendering any future use of the original OGL void, and asserting that if anyone wants to continue to use Open Game Content of any kind, they will need to abide by the terms of the updated OGL, which is a far more restrictive agreement than the original OGL". The document also states that the intention of the OGL was not "to fund major competitors and it wasn't intended to allow people to make D&D apps, videos, or anything other than printed (or printable) materials for use while gaming". In a statement to EN World, Dancey – former VP of Wizards of the Coast and the architect of OGL1.0 – said, "my public opinion is that Hasbro does not have the power to deauthorize a version of the OGL. If that had been a power that we wanted to reserve for Hasbro, we would have enumerated it in the license. I am on record numerous places in email and blogs and interviews saying that the license could never be revoked".
Following an apology issued by Wizards of the Coast, the company released a new draft (titled OGL 1.2) for public comment on January 19. It would put some of the Dungeon & Dragons mechanics under a Creative Commons license, while other material would be covered by OGL 1.2. Unlike the leaked OGL 1.1, the proposed OGL 1.2 contains "no royalty payment, no financial reporting, no license-back, no registration, no distinction between commercial and non-commercial". The proposed OGL 1.2 does de-authorize the OGL1.0a; it would also be "irrevocable, although there's still a severability clause should a part of the license is held to be unenforceable or invalid". Along with the proposed OGL 1.2, Wizards released a separate virtual tabletop (VTT) policy.
On January 27, 2023, Wizards of the Coast announced that following feedback during the open comment for OGL1.2 they had decided to release the System Reference Document 5.1 (SRD 5.1) under an irrevocable creative commons license (CC-BY-4.0) effect immediately and would no longer pursue deauthorizing the OGL1.0a.
Wandering DMs Paul Siegel and Dan "Delta" Collins host thoughtful discussions on D&D and other TTRPGs every week. Comparing the pros and cons of every edition from the 1974 Original D&D little brown books to cutting-edge releases for 5E D&D today, we broadcast live on YouTube and Twitch so we can take viewer questions and comments on the topic of the day. Live every Sunday at 1 PM Eastern time.
This description uses material from the Wikipedia article "Open Game License", which is released under the Creative Commons Attribution-Share-Alike License 3.0.
Thumbnail image courtesy of Craiyon.