The Big Bad is an exciting new web series, featuring a different group of guest players every episode, competing in a fast-paced, action-packed game of D&D. Teams are composed of prominent D&D player groups from online shows, plus the occasional celebrity guest. Each game is scored for points and tracked on a leaderboard over the course of a season.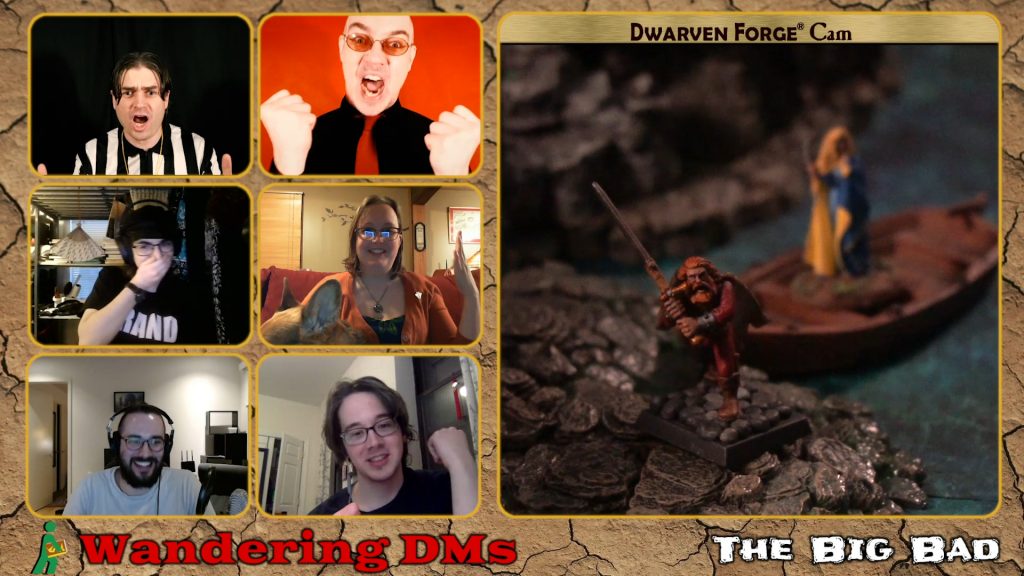 Come see how your favorite groups stack up against the competition, or just delight in watching them work to take down our dedicated adversary DM, Dan "Delta" Collins. Dan will be controlling the "The Big Bad" and doing his best to take out the players, but is held in check by referee DM Paul Siegel, who keeps the game running smoothly and the playing field fair.
Who will come out on top? Find out on The Big Bad.
Full Episodes of Season 1 Available Now!